This year, the Two Bridges Tower community room will host free arts workshops and music performances. 
Recent offerings:
The Marco Polo Festival: The annual Marco Polo Festival celebrates the Chinese and Italian-American immigrant communities of Little Italy and Chinatown. It is the preeminent New York City occasion to celebrate the rich heritage of Asian and Italian history and culture. In recognition of these dynamic communities, and to celebrate the official Chinatown & Little Italy National Register Historic District designation, New York's Chinese and Italian communities came together in October 2009 to celebrate the first annual Marco Polo Day, now the Marco Polo Festival.
Past offerings have included:
Paths to Pier 42: a series of temporary art, design and educational installations and public events along the East River Waterfront. 
Dance Across The Globe: This workshop will introduce students to movements from 8 different cultures. The classes included a brief history on the culture: what role dance has played; how that role has changed over time, and the movement characteristics specific to that culture.
NIA Productions Poetry Writing course: This class offered the opportunity for participants to learn/practice writing poetry with certified a instructor and producer of comedy group American Candy Hollie Harper. 
Hip Hop Dance Class: This class taught basic Hip Hop, African, musical theater and creative movement dance steps and choreography. At the end of the program, students produced and promoted a dance concert for the community.
STEM From Dance: STEM From Dance works to increase the number of under-represented minority girls who obtain a STEM degree.
---
Two Bridges Arts & Culture programs are made possible with support from Two Bridgeset Associates LP.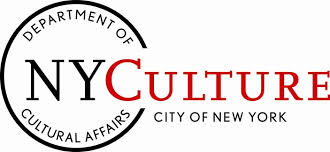 This program is supported, in part, by public funds from the New York City Department of Cultural Affairs in partnership with the City Council.