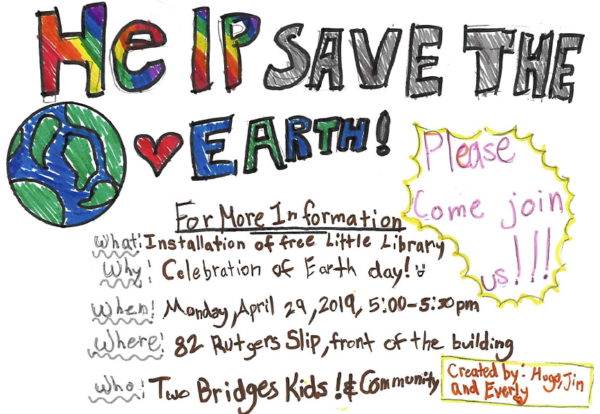 The Free Little Library is Back! 
On Monday, April 29, 2019 TBNC will be hosting an Earth Day Celebration with the installation of the "Free Little Library" in front of the 82 Rutgers Slip's building (5:00-5:30 pm). 
Designed, by architect designer Chat Travieso, with the premise of "Take a Book, Leave a Book" in mind, the library's value as a gathering place for the Two Bridges' ethnically diverse population. The library will be out from Earth Day to the end of the summer.