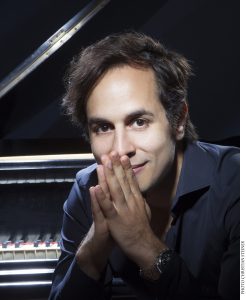 Director of Two Bridges Music since 2017, Pianist, composer, singer and bandleader Cyrus von Hochstetter has developed a uniquely personal musical style, a reflection of his extensive training in classical music and jazz, yet steeped in a multitude of influences and genres. His current band, Cyrus von H and the Hat Music, has performed at Joe's Pub in NYC among other venues and mixes music by Ellington, Gershwin, Schönberg and Cyrus' own. As a pianist, Cyrus has played at the Montreux Jazz Festival, the Caramoor Music Festival in Katonah, NY, the Felicja Blumental Music Center in Tel Aviv, Theater Rigiblick in Zurich, and at the Valley of Arts festival in Kapolcs, Hungary.Since 2015, Cyrus von Hochstetter teaches piano at Two Bridges Music where he also developed a curriculum to teach composition to children and launched the Two Bridges Concert Series, an ongoing series of free concerts.A graduate of the Manhattan School of Music, Cyrus studied with jazz pianists Garry Dial and Jason Moran. He earned a masters degree from NYU's Tisch School of the Arts in interactive telecommunications. Since 2008, Cyrus has studied piano and performance under Zitta Zohar, counterpoint and music theory with Paul Caputo and composition with Ira Taxin.
---
American Pianist and Composer Colby Charnin is a graduate from the Manhattan School Of Music where he studied with world-renowned teacher Nina Svetlanova. Mr. Charnin has performed recitals, both as a soloist and chamber musician throughout the United States and Europe. He has established a reputation as one of the most sought after piano teachers in New York City. Colby has been a faculty member of Two Bridges Music since 2014.
---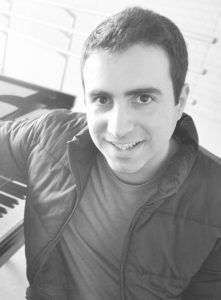 Zura Kobakhidze is a pianist, composer, educator and entrepreneur from Sakartvelo (the republic of Georgia). Zura showed interest for music very early in his childhood. When he was only a year old, he would baby-walk towards a piano and bang his hands on the keyboard to make sound. Zura has won numerous prestigious competitions, scholarships and awards throughout his career. He has held concerts in the United States, Colombia, England, France, Georgia, Greece, Italy, Macedonia and Ukraine. Zura holds a Masters of Music degree with honors from the prestigious Juilliard School.
---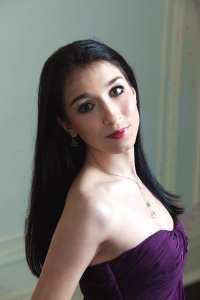 Eleanor Pearl is an American soprano who received her musical training at the Manhattan School of Music with esteemed vocal instructors Joan Parenaude-Yarnell and Mark Oswald. She maintains a private voice studio and also has the pleasure of teaching at schools such as Two Bridges. She has worked with students of all ages and strives to make sure that all of her students receive individualized lessons to best fit their needs and personalities. Her goal is for all of her students to develop healthy, effortless voices so that they can sing the songs they love with ease.