Two Bridges Neighborhood Council offers standards-based, hands-on learning at the summer session of Two Bridges Kids. Children ages 7-13 master science, technology, engineering, mathematics (STEM), as well as literacy, oral and written communication skills via project-based learning.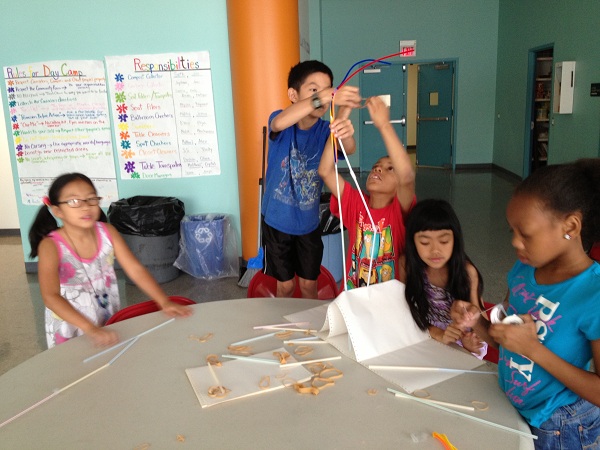 Working in collaborative groups, campers:
explore the physical and social world around them during field trips in and surrounding NYC,
develop scientific questions,
perform bibliographic research,
design experiments,
collect and analyze data,
write, revise, and present reports.
Each summer, campers explore a different aspect of the neighborhood around them. Previous camps themes include "Nature in your neighborhood: exploring urban ecology" and "Exploring New York City's watershed: where does our water come from, and where does it go?"
For more information, please contact Manager of Two Bridges Kids Winnie Chung, at 212-233-7859, or winniechung@twobridges.org. 
---
This program is located in the Goldie Chu Community Room of the Two Bridges Tower, is a licensed School Age Child Care facility, and is inspected twice yearly by the New York City Department of Health and Mental Hygiene.