Two Bridges Kids offers after school homework help and a fun, creative environment for youth to explore and create. At Two Bridges Kids, children are encouraged to explore the world of STEM in a supportive, low-pressure environment. Curriculum is similar to Two Bridges Day Camp, but places a heavier emphasis on literacy and homework help.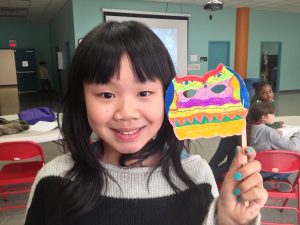 Applications are now available for the 2017 – 2018 session. Please pick up application in person by contacting the Community Programs Office (located on the ground floor of 82 Rutgers Slip), or electronically by emailing winniechung@twobridges.org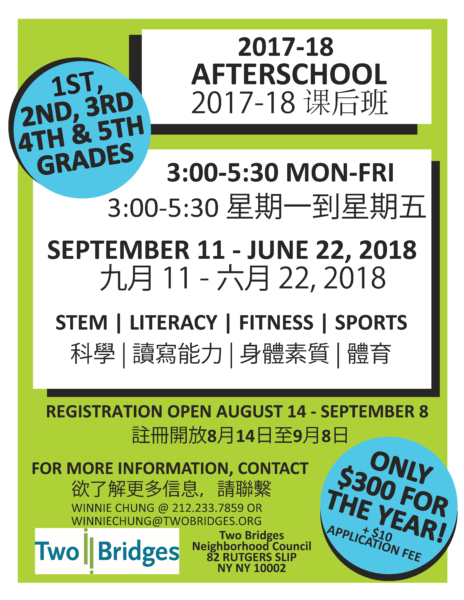 ---
This program is located in the Goldie Chu Community Room of the Two Bridges Tower, is a licensed School Age Child Care facility, and is inspected twice yearly by the New York City Department of Health and Mental Hygiene.